Authors: Harlow Thomas & Anastasia James
Narrator: Lacy Laurel
Length: 7 hours and 10 minutes
Publisher: Harlow Thomas
Series: Their Vampire Princess, Book 1-4
Released: Apr. 19, 2018
Genre: Paranormal Romance; Reverse Harem


This is a bundle of all four of the episodes of the Their Vampire Princess series with never before published material.

Included titles:

Chosen
Crowned
Turned
Mated
As the vampire princess of the Night Court, it's my duty to choose my prince from four human men, willing to be mine.

All I have to do is choose one to crown.

I never expected to fall in love.

Not with one.

Certainly not with all of them.

Do I abandon my destiny in order to keep my men, or do I risk it all and rewrite the rules?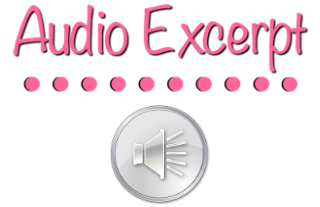 Harlow Thomas loves reading and writing steamy romance about sexy men who love the same woman. Why choose when you can have them all?

Lacy lives the life of a full time wife, mother and household manager. Needing a temporary escape from time to time Lacy returned back to her first love – reading! After devouring everything she could get her hands on she thought, -what if she could mix her love of performance and literature in a professional capacity? Once getting involved in the world of book narration she quickly became hooked and when not with her family you can find her in her studio working hard to grow in her own storytelling abilities.
Did you find it difficult to "break into" audiobook narration? What skill/tool helped you the most when getting started?  
 Once I found ACX it was all relatively easy for me because I had a place to audition, however ignorance was bliss because not knowing the reality about the full industry and only seeing a portion of it when I began, shielded me from feeling overwhelmed.
What type of training have you undergone?
I book time with two coaches, Sean Pratt and Andi Arndt – they are AMAZING and insightful and I always leave a session with either of them motivated and encouraged.
How do you manage to avoid burn-out? What do you do to maintain your enthusiasm for narrating?
Listening to some of my favorite narrators and reading new work from my favorite authors!  I am on a few ARC teams and those authors keep me motivated because I see how many wonderful books are coming out and it just makes me want to narrate them, which gets and keeps me going!
What types of things are harmful to your voice?
Unfortunately coffee, espresso type drinks, you know the ones I love and live for!
Do you read reviews for your audiobooks?
I do try occasionally to look through the reviews to see if there is something there that is being said consistently enough that would warrant me to initiate a change, but overall I look at the ratings most, rather than what is actually said.  
If so, which ones stand out to you most, positive or negative?
would like to think that the positive stand out the most, however, occasionally a negative one can get under my skin if it's written in a manner that is more of an attack than a review, I don't mind critique or constructive criticism, I like those because they give me something to work with, but when they get to be just mean those suck.
Who is your "dream author" that you would like to record for?
 

Kennedy Ryan, hands down!
If you could narrate one book from your youth what would it be and why?
I Know Why The Caged Bird Sings by Maya Angelou
What bits of advice would you give to aspiring audiobook narrators?  
Find a teacher, mentor or coach and study!

Practice, practice and practice some more.
What's next for you?  
So much!  I do have some secret project coming up that when they are complete they will come out of nowhere and hopefully pleasantly surprise those authors fans!  But I have my first duet narrations coming out soon Royal Love and Royal Affair by Cristiane Serruya with co-narrator Logan McAllister.

Story: 4
Narration: 4
Overall: 4
I listened to the audiobook version of this book, which has also been released as several smaller books. The switch from boot to book was seamless and the characters penned by Harlow Thomas were interesting, with the main characters being well fleshed out. The world building was reasonably well done, but at times I felt a little confused about where things were taking place.
As is typical with reverse harem stories there is a lot of sex, it is quite explicit but that is to be expected with a reverse harem, so this is definitely an adults only book.
With plenty of twists and turns, suspense and action and an interesting plot this was an enjoyable listen.
Lacy Laurel's narration was clear and pleasant to listen to and she maintained a good flow to her narration. I do feel this was more narration than voice acting and there is nothing wrong with that, in fact I preferred it for this book. It was always made clear by the writing who was talking and the intensity of situations. Sometimes with erotic audiobooks the narration can sound a little uncomfortable but Lacy narrated those scenes with the same easy to listen to reading style.
I received a copy of this book from Lacy Laurel and Audiobookworm. This is my honest review.
I received this audiobook as part of my participation in a blog tour with Audiobookworm Promotions. The tour is being sponsored by Lacy Laurel. The gifting of this audiobook did not affect my opinion of it.

Their Vampire Princess Giveaway: 3-Month Audible Membership

Aug. 21st:
Aug. 22nd:
Aug. 23rd:
Aug. 24th:
Aug. 25th:
Aug. 26th:
Aug. 27th: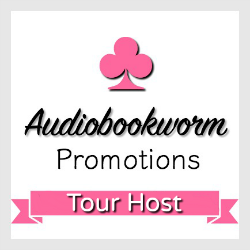 ➜Sign up as a host here