For as far back as we can remember we have enjoyed reading. A good book will take you on a journey, you will feel the characters highs and lows and yes, at the end of a good book you won't know what to do with yourself for a while.
Some books we read once then never return to them, some books draw us in again and again. We have our favourites that we return to regularly and books that we enjoyed but am happy to leave in the past.
We love audio books, the right pairing of author and narrator are essential to the listeners enjoyment. If the narrator doesn't work for me then the audio book doesn't work for me.
The reason we started a blog? Because a good recommendation is always welcome. It's a way to introduce new authors to people and share the pleasure of a great series.
We are Tasha and Megan a mother and daughter team with a wide taste in book genres and a huge love of animals.



Want to do an audiobook blog tour?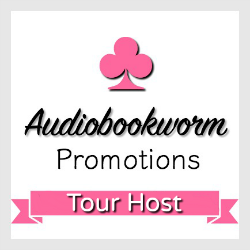 ➜Sign up as a host here