Author: N.E. Conneely
Narrator: Jeff Hays, Soundbooth Theater
Series: A Witch's Path, Book 3
Length: 7 hours 49 minutes
Publisher: N.E. Conneely
Released: Sep. 10, 2015
Genre: Paranormal, Supernatural


When Michelle pulls an old book out of a fire, she finds answers and heartbreak. The book confirms that a demon walks the land, though according to legend they were all dead. Now, she needs to rediscover the secrets to killing demons before her loved ones fall victim.

Elron's budding relationship with Michelle suffers a blow when his mate returns. While he struggles with love and guilt, it becomes clear that not everyone gets their happily-ever-after.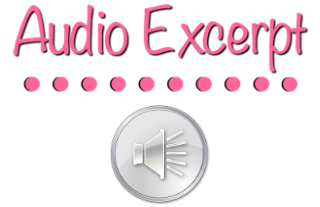 This book picks up right where book 2 lets off and the story gets more and more exciting. N.E. Conneely blends real world characters and fantasy world characters seamlessly and it is done so well that it feels natural.
Jeff Hays' narration is exciting and as perfectly flowing as it was in the first 2 books in this series.
Not only is Michelle dealing with the threat of the demon, and the variety of threats that are posed by him, she is also dealing with hassle from magical clans who have discovered her strength and desire for her to join their clan.
Michelle starts to acknowledged that she is changed by the horror that she has recently faced. She will not back down from a threat, she will do all she can to protect the good from the bad.
Other new characters and their pivotal roles add real substance to the story.
The ending of this book is amazing, you won't be dissapointed and that is all I will say about it as I don't like creating spoilers
I received this audiobook as part of my participation in a blog tour with Audiobookworm Promotions. The tour is being sponsored by Jeff Hays. The gifting of this audiobook did not affect my opinion of it.